Aldie Air Conditioning Repair To Keep Your HVAC Equipment Running Smooth
If your air conditioning system is making strange noises or cooling rooms unevenly, then something isn't working correctly. Don't despair - air conditioning repair in Aldie is just a phone call away with Pro Sky AC & Heating.
For two decades, owner Frank Cheung and his team of professional technicians have proudly and reputedly served Northern Virginia, providing the top-rated heating and cooling service in the region. We are the Aldie air conditioning company to call when your AC needs immediate attention.
While some homeowners and business owners might be embarrassed to call and ask a question, we welcome the opportunity to answer your questions. As the premier air conditioning company in the area, we pride ourselves on providing honest answers about your system. If you're wondering about your current air conditioning unit and whether it's working as efficiently as possible, consider the following red flags that signal there's a problem:
Musty smell
Uneven cooling in each room
Abnormal sounds
Warm air instead of cool is blowing
These tell-tale signs of a problem normally are prevented with proper air conditioning maintenance, another of Pro Sky AC & Heating's specialty areas. However, with constant use and the high demands your AC undergoes in Northern Virginia, more than likely, air conditioning repairs eventually become necessary.
What Should You Do Before You Call About AC Repairs?
It helps our technicians when you can describe exactly what you're experiencing when your air conditioning seems to be malfunctioning. So before you give us a call, we recommend you check the following three specific features:
Is your thermostat turned on and set to the "cool" mode?
When is the last time you changed the air filter(s)?
Is there something obstructing the compressor?
Being able to answer these questions and act on them if necessary will help restore cool airflow. It will also give our technicians valuable information before we inspect the system.
And if we do discover a problem, such as loose wiring, a burned-out motor, or aging refrigeration fluid, we'll work to fix the problem so you, your family, and your clients can enjoy the comforts a properly working air conditioning system should provide.
At Pro Sky AC & Heating, we won't start a repair job unless you direct us to do so. Our certified technicians will provide you with a fair and timely estimate. And once you give us the go-ahead, you can expect prompt and professional service, as well as owner Frank Cheung's guarantee the repairs will be completed 100% to your satisfaction.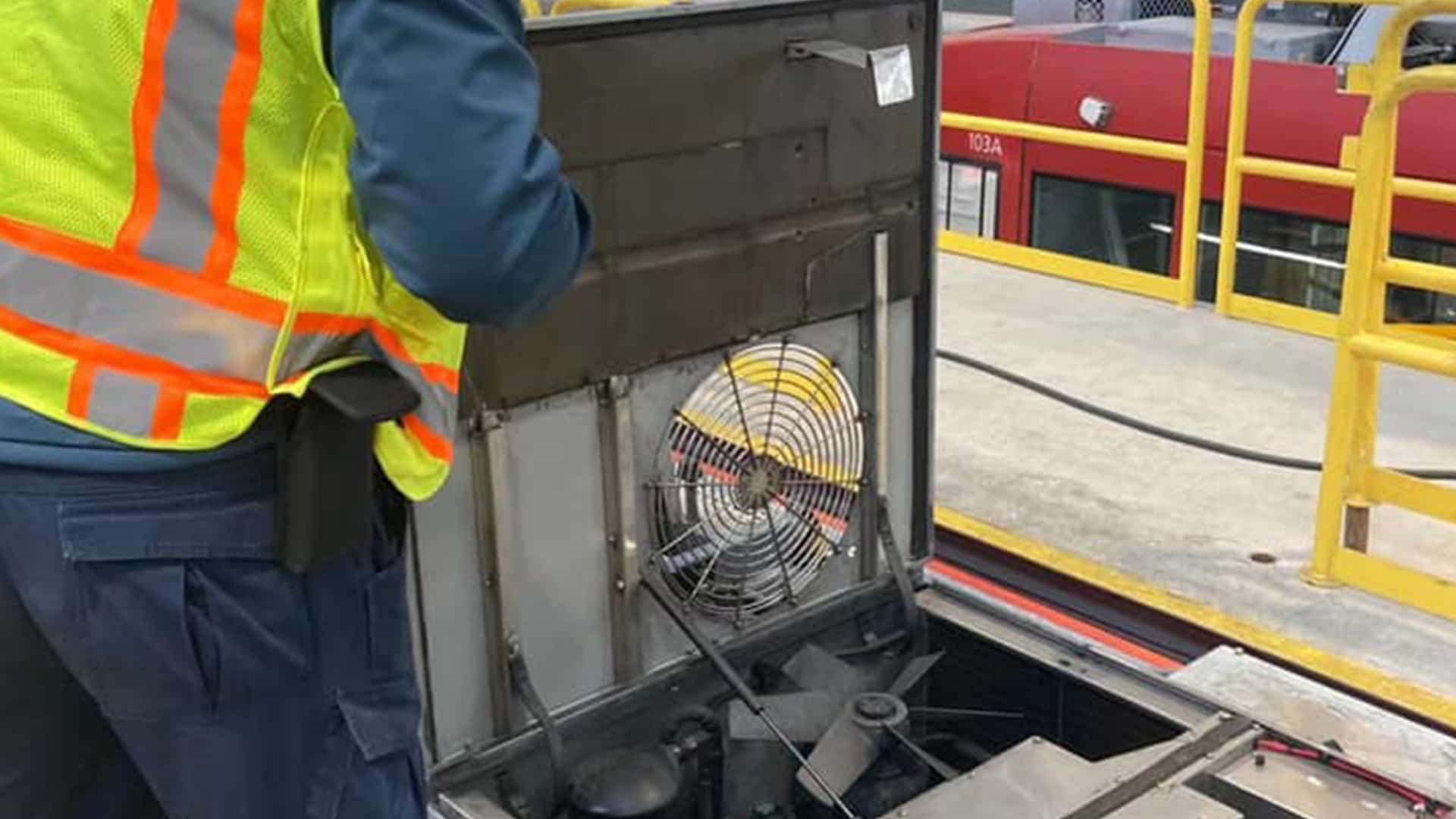 Hvac Tips & Tricks
Turn Up The Heat With Safe Space Heater Operation

Space heaters. Some love 'em. Some hate 'em. They have advantages and disadvantages. But one factor is certain: Space heaters are no substitute for a bona fide heating system. There are so many […]

Some Fans Are Cheap; Are They Worth The Money?

To fan or not to fan? That is the question. Fans just move air from one place to the other, and in some circles, they can prove useful. The question is: How does one make the best use of a fan? […]
We Offer Financing!
Contact us today to learn more about our financing opportunities through Wells Fargo! The northern virginia hvac company you can trust!