Great Falls' Leading Heating Contractor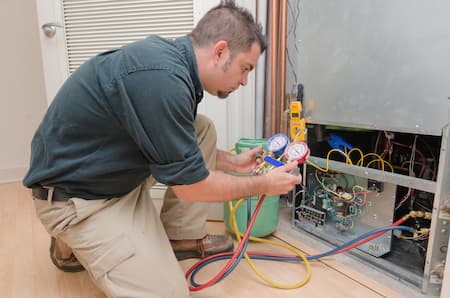 Regularly scheduled HVAC maintenance is the best way to keep all the parts of your system operating as they should. To achieve this goal, you can count on Pro Sky AC & Heating - the premier heating contractor in the Great Falls area. The qualified technicians at Pro Sky AC & Heating thoroughly work their way through a 16-point maintenance checklist to ensure both your air conditioning unit and heater are functioning efficiently. This holds true regardless of how you control the climate of your home or business.
Among the components that are inspected is ductwork. These vital air passageways should be inspected annually for dust buildup, vermin and insect infestation, and mold. Our technicians get into the guts of this network to ensure all air ducts and vents are free of contaminants. Air filter inspection and replacement also might be necessary. This is especially important when the pollen count is high and mold spores are at their maximum. This makes interior air quality a high priority, especially for family members who suffer from allergies.
The smell of the air when it flows through vents and into your living or business spaces also is a tell-tale sign of an HVAC issue. This could mean the motor is burned out or is in the process of burning out. It also could signal an electrical problem.
Heating Repairs Made Easy In Great Falls, VA
Even with regular maintenance, your HVAC operation is bound to encounter some malfunction. When this transpires, it's important to contact a reputable heating contractor like Pro Sky AC & Heating. Before we begin a repair, we take the following important steps:
Full inspection of the system
Data collection through diagnostic testing
Assessment of wiring and electrical components
Consultation with other Pro Sky AC & Heating technicians, if necessary
Once we've collected the data, then and ONLY then do we come to you with our suggested course of action, we will work with you and prescribe a payment method if the repair is expensive. We also offer discounts for seniors. Once we receive the OK to proceed, we repair it as quickly and efficiently as possible.
The Fastest Emergency Air Conditioning Response In Great Falls
When your system goes down, and it seems there's no solution, take solace in the fact Pro Sky AC & Heating knows there IS a solution. And we're standing by to ease your stress when emergency service is needed. Once we assess the situation and have a conversation with you, our licensed technicians do what they do best. Our service is second to none, and we will make every attempt to restore your air conditioning or heat.
In the event of a furnace replacement, we won't move forward until you are comfortable with the heating and cooling replacement plan, the financing involved, and most importantly, the system that will be exactly right for you.
Reviews & Testimonials on Pro Sky AC & Heating in Great Falls, VA
There are currently no reviews or testimonials, check back soon!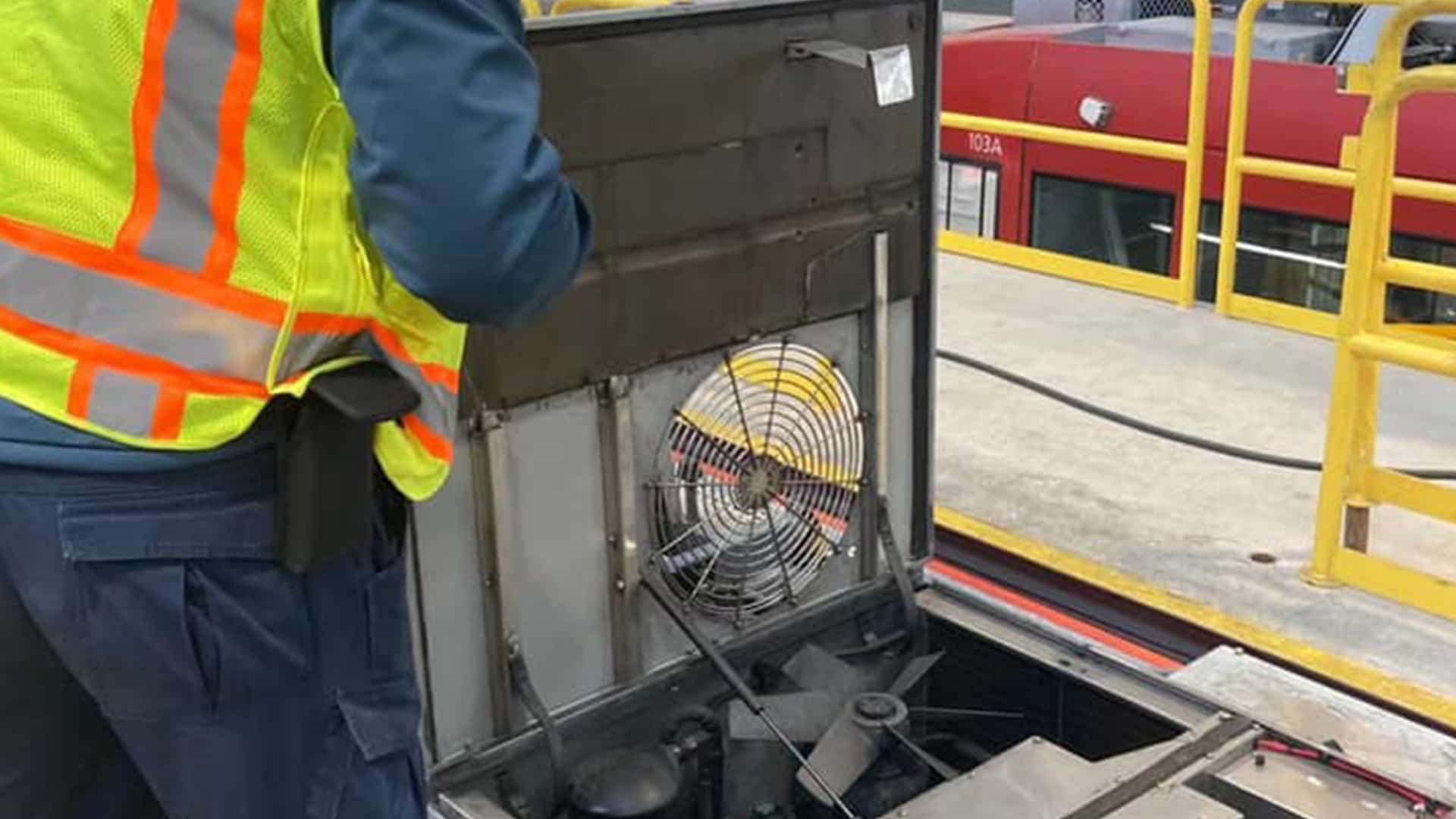 Hvac Tips & Tricks
Turn Up The Heat With Safe Space Heater Operation

Space heaters. Some love 'em. Some hate 'em. They have advantages and disadvantages. But one factor is certain: Space heaters are no substitute for a bona fide heating system. There are so many […]

Some Fans Are Cheap; Are They Worth The Money?

To fan or not to fan? That is the question. Fans just move air from one place to the other, and in some circles, they can prove useful. The question is: How does one make the best use of a fan? […]
We Offer Financing!
Contact us today to learn more about our financing opportunities through Wells Fargo! The northern virginia hvac company you can trust!