Annual Service Plan For Preventative HVAC Maintenance In Aldie

To eliminate the scheduling worry when it comes to regular maintenance, we encourage Aldie homeowners to consider our annual service plan. By setting up your Pro Protection Plan with Pro Sky AC & Heating, your HVAC system will receive regular care throughout the year.
Among the services that come with an annual plan are:
Seasonal tune-ups twice per year
Extended repair warranty service
Repair discounts
Seasonal special offers and coupons
The Pro Protection Plan is available for $199 per year and includes the most complete maintenance features available from the premier heating contractor in Aldie. We are proud to offer this amazing annual service plan to Aldie-area clients.
By investing in the Pro Protection Plan, you are investing in the increased efficiency of your HVAC system. Our technicians perform a 16-point check on both traditional furnaces and air conditioning/heat pump systems. Built into this annual service plan is a checklist featuring such services as:
Thermostat calibration
Air filter assessment/replacement
Wiring and panel tightening
Essential moving parts lubrication
As part of this annual service plan, Pro Sky AC & Heating's technicians will perform a series of diagnostic tests to ensure your system is running efficiently. Whether you own a heat pump or have separate heating and cooling units, our professionals will assess the running condition of your unit and make a recommendation accordingly.
We know no two systems are alike, so our technicians take the time to inspect every aspect of your heating and cooling setup and look for common problems such as blocked air inlets and outlets, uncommon noises while the system is running, and whether a musty smell is present.
Preventative HVAC Maintenance Plans
Efficiency is the name of the game when it comes to furnace maintenance and air-conditioning upkeep. Pro Sky AC & Heating owner Frank Cheung and his team of qualified technicians specialize in residential HVAC service, repair, and installation. We want nothing more than for our clients to enjoy the comforts of healthy interior air.
Sometimes this involves annual furnace maintenance; other times, repairs must be completed. Regardless, Pro Sky AC & Heating encourages our customers to schedule twice-annual furnace and heat pump maintenance to keep your system running as smoothly as possible.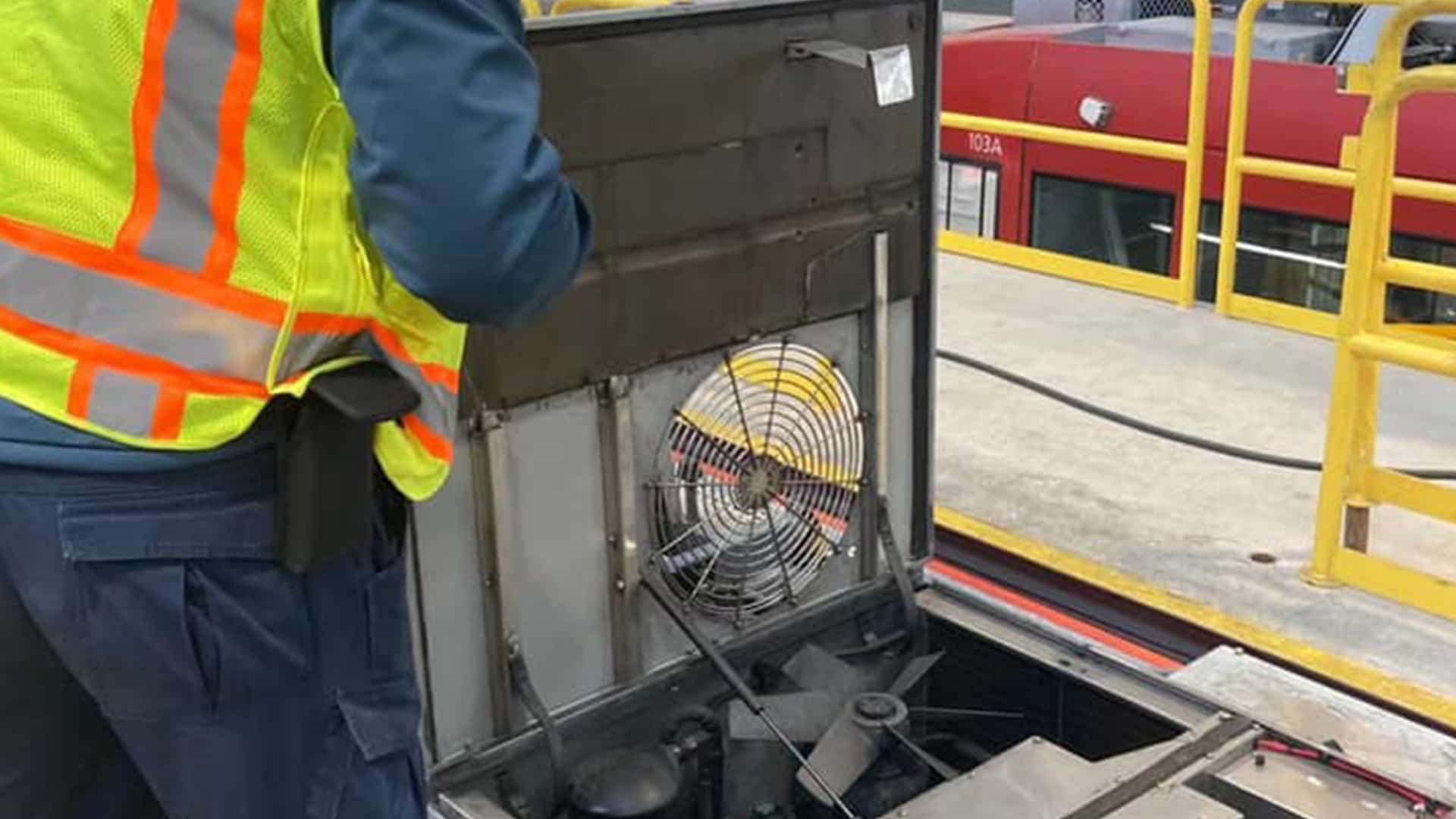 Hvac Tips & Tricks
Turn Up The Heat With Safe Space Heater Operation

Space heaters. Some love 'em. Some hate 'em. They have advantages and disadvantages. But one factor is certain: Space heaters are no substitute for a bona fide heating system. There are so many […]

Some Fans Are Cheap; Are They Worth The Money?

To fan or not to fan? That is the question. Fans just move air from one place to the other, and in some circles, they can prove useful. The question is: How does one make the best use of a fan? […]
We Offer Financing!
Contact us today to learn more about our financing opportunities through Wells Fargo! The northern virginia hvac company you can trust!